SEARCH FOR…
REGISTER | OCTOBER 2019 | CONFERENCE
SUBSCRIBE HERE!
Enter your email address to follow CMT and receive notifications of news by email.
Join 5,439 other followers
FOLLOW
TOP 20 WEB SITES IN CONCIERGE CARE | 2020
2019 NATIONAL CONFERENCE | OCT 24-26, 2019
LOCATE A DOCTOR
2019 | MEDICARE, INSURANCE & PATIENTS
2019 SPECIALTIES | MARKET RESEARCH
OCT 2019 | CONFERENCE
2019 STATS + TRENDS
2020 | HOSPITAL-BASED CONCIERGE CARE PROGRAMMING + EXAMPLES
OVERTURN DENIALS WITH AN EVIDENCE-BASED DATA, APPEAL | DENIED COVERAGE BY YOUR INSURANCE FOR A RECOMMENDED TREATEMENT? APPLY FREE, START YOUR APPLICATION | DOC COVERAGE BY EVIDENZA PRECISION MEDICINE
NEW PATIENT CHECKLIST, 2019
2019 DIFFERENCES
OCT 25-26, 2019 NATIONAL C.M. 2019 CONFERENCE
PGX + CONCIERGE MEDICINE
FOR CONCIERGE DOCTORS + PATIENTS | 2019 GENETIC EDU. RESOURCES
WORKSITE CLINIC EDU.
DISCOUNT BOOK BUNDLES!
NEW CMT EDU. SERIES!
MATH + HISTORY LESSON
PHYSICIANS | SELF-TEST (FREE!)
2019 NATIONAL CONFERENCE
RANKED: TOP 20 CONCIERGE MEDICINE WEB SITES ~CMT
CMT JOB BOARD
FACEBOOK HEADLINES
BUSINESS OF MEDICINE | PODCAST
JOB SEEKERS
INDUSTRY PRESCRIBING TRENDS
FOLLOW CMT
FOLLOW
LINKEDIN GROUP OF PHYSICIANS & DISCUSSIONS
400+ PAGES | OUR #1 SELLER | FREE SHIPPING
ALL-NEW | PAPERBACK | MANAGING YOUR STAFF IN YOUR MEDICAL OFFICE: TRUE STORIES, STRATEGIES & TIPS
MARKETING MEMBERSHIP MEDICINE 101 | LEARN MORE …
LATEST HEADLINES
HOURS & INFO
4080 McGinnis Ferry Road
Bldg 800, Suite 801
Alpharetta, GA 30005(770) 455-1650
TAGS
#fordoctorsAAFPAAPPACAAffordable care actbusinessconcierge careconcierge doctorconciergedoctorconcierge medicinedirect caredirect primary caredoctordpcfeaturefind concierge doctorhealthhealthcarehealth insuranceinsurancemdMDVIPmedicaremedicinemental-healthobamacarephysicianprimary careqlianceresearchretail medicinestartuptechnologytelemedicineHOMEPAGE SLIDER
Concierge Medicine Forum offers physicians a chance to change their career trajectory
BYCMTDPCJOURNALON OCTOBER 16, 2019
By Terry Bauer, CEO, Specialdocs Consultants
As a practicing physician, you have no shortage of conferences vying for your attention each year, often in vacation destinations, with the chance to earn CMEs or hear from high-profile motivational speakers. None, however, offer as much potential to profoundly impact the trajectory of your career as can be found at the Concierge Medicine Forum in Atlanta, GA, October 24-26th.
Whether you've long considered a change to the personalized care model or are just starting to appreciate its power to deal with our dysfunctional health system, you'll find answers and solutions from those at the front lines.
Reflecting the rise of concierge medicine itself, the Concierge Medicine Forum has grown significantly, and meaningfully, each year over the past several years. It's a testament to the real passion of conference founders Catherine Sykes and Michael Tetreault, who also established the industry's long-trusted source of information online at Concierge Medicine Today.
(Story Continued Below)
From its inception as a trade conference providing networking opportunities for concierge physicians and industry providers, it has evolved into much more. Now a two-day 'think tank' of interactive workshops, presentations and theme-specific breakout sessions, the focus is on addressing current trends impacting healthcare and uncover emerging ones particularly relevant to personalized medicine. And, as attendance has expanded to include more than 200 attendees, a multitude of ways is offered to connect with each other.
Some of today's most cutting-edge concepts will be spotlighted for concierge physicians to consider incorporating into their practices, from pharmacogenomics testing to a lifestyle medicine approach to care.
I'm particularly excited that one of our Special Docs, concierge integrative medicine physician and client Dr. Uday Jani, will be leading a presentation on his effective, alternative approach to managing pain without the need for opioids. As he explains, while reaching for a pill is often the only option available at traditional practices that typically allow less than 15 minutes per patient visit, the scenario at a concierge practice is completely transformed.
At Dr. Jani's practice, and all others in the Specialdocs network, patient visits are highly personalized, collaborative and unrushed. Most of our physician-clients schedule at least 30 minutes for a regular appointment and a full 90 minutes for an annual wellness exam. There's no other type of medical model that allows physicians the time needed to work with patients on remedies uniquely suited to their values and lifestyle.
I'm also privileged to participate in an important pre-conference workshop, "A Beginners Guide to Subscription-Based Healthcare Delivery Models." Sharing experiences from Specialdocs' pioneering, 17-year history of successful, sustainable practice transitions, I'll be discussing insights on the characteristics needed to become an extraordinary concierge physician in an era of unprecedented patient expectations.
Additionally, on the first full day of the conference, I'll be presenting a forward-looking perspective centered on Artificial Intelligence (AI) and its potential impact on concierge medicine.
The agenda is packed with other topics of great value to physicians seeking information on the latest advances that may further enhance their uniquely personalized offerings. Among them are a new, systems biology approach to preventive care combining advanced non-invasive imaging, chemistry, genetics, vitals and medical history to build a comprehensive snapshot of an individual's health over time; breakthroughs in genomic testing and precision treatment which are being used to offer cancer patients as many options as possible; a potentially disruptive carotid stenotic scan; and a whole genome sequencing-based test for diagnosis of rare inherited disorders.
The Concierge Medicine Forum is unquestionably committed to exploring, and helping to shape, the future of medicine, but the ultimate goal is to help attendees re-imagine their personal future as a physician. If you're still considering the benefits of making a change to the concierge model, there's nothing more powerful than the chance to hear firsthand from physicians who have made this transition and reached the other side, restored and rejuvenated…and to start a conversation with experts who can assist you in paving your road to success.
Register here for this outstanding conference. Then come find us at the Specialdocs booth or look for me or members of our leadership team throughout the event. We're prepared to talk, but more importantly, ready to listen your story and your vision. It could be a very meaningful conversation about your future.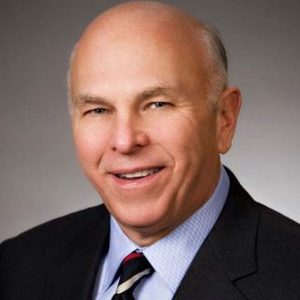 Terry Bauer is the CEO of Specialdocs Consultants. Terry's vision of concierge medicine as an innovative and sustainable model for healthcare's future began in 1999 when he first learned of the business from industry pioneers, and his interest in the sector continued to grow over the years.
Edited By Franklin Humble